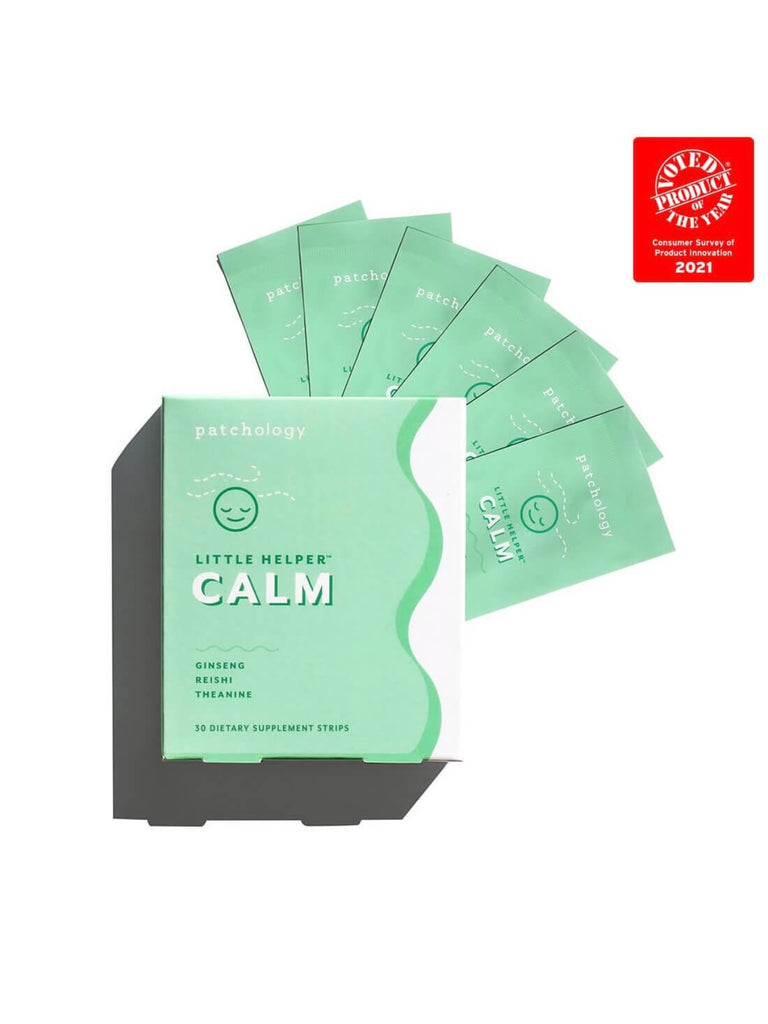 Supplement Stripes: Calm 6 Pack
Supplement Stripes: Calm 6 Pack
$14.00
FROM PATCHOLOGY: 
Sometimes chilling out is easier said than done. So the next time you feel like popping off, pop one of these zero-calorie supplement strips instead. Formulated with Ginseng, Reishi, and Theanine, they work hard to minimize stress-induced irritability, promote an overall feeling of well-being, and provide a relaxing effect without drowsiness. Ommmmmm.

Flavor: Creamy Vanilla Mint
Vegan | Cruelty Free | Gluten Free
Ginseng: a potent botanical extract adaptogen used in traditional Asian medicine. helps with stress-induced anxiety while benefiting mood.*

Reishi: an adaptogenic mushroom thought to have been in use for over 2,000 years across Asia. encourages an overall feeling of well-being.*

Theanine: an amino acid naturally found in green tea leaves. supports a relaxing effect while moderating negative effects of caffeine.*

plus: sodium alginate, tapioca starch, flavor, water, panax ginseng root extract, ganoderma lucidum (reishi) extract, l-theanine, glycerin, sorbitol, sorbitan monostearate, sucralose, polysorbate 80, fd&c blue no.1

* These statements have not been evaluated by the Food and Drug Administration. not intended to diagnose, treat, cure or prevent any disease.
Clenched fists and anxious thoughts, be gone.

Our Little Helper® Supplement Strips: Calm will send you into a state of relaxation.

Step 1: Take one strip at a time.
Step 2: Place the Calm strip directly on your tongue and let it dissolve.
Step 3: Wait to see how you feel after one strip. If you want to feel more of an effect, dissolve another strip on your tongue.
Step 4: Once it kicks in (within 5 to 15 minutes) you'll totally find your chill.

warnings: consult a physician before use if pregnant or nursing, or if you have a medical condition.