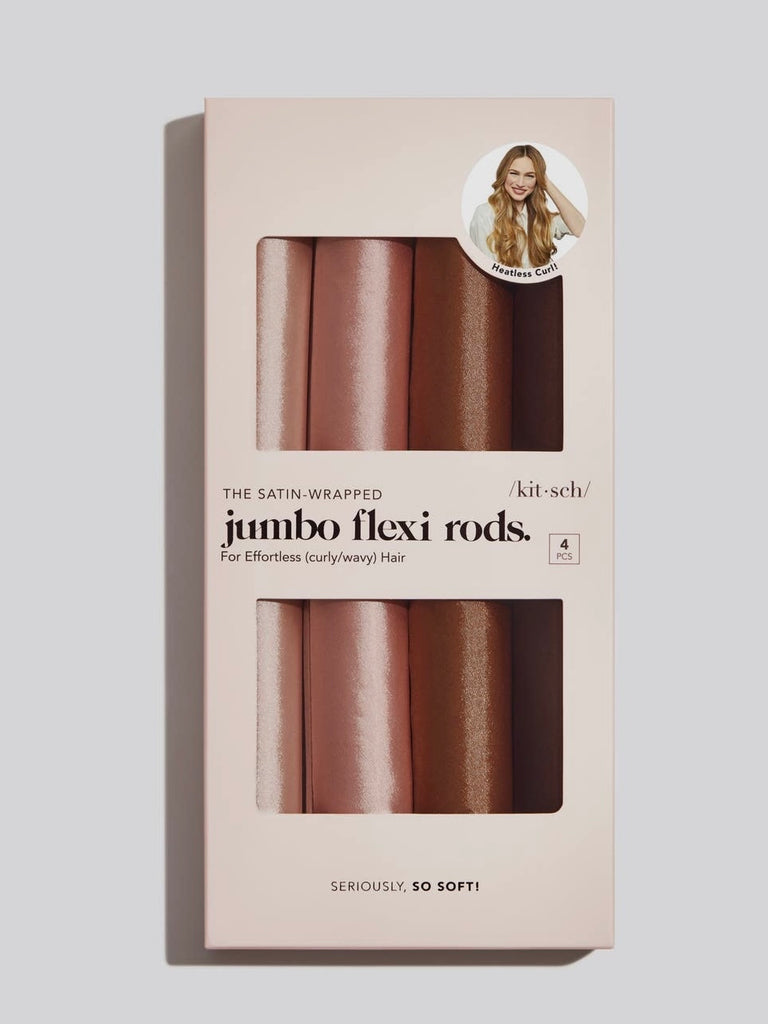 Satin Jumbo Flexi Rods 4pc in Rosewood
Satin Jumbo Flexi Rods 4pc in Rosewood
$20.00
FROM KITSCH: 
Large-diameter heatless rods create flowing, loose curls or relaxed waves
100% vegan satin prevents breakage & friction, gliding through hair without tugging

A better alternative to heat styling for

 

healthier, stronger strands over time
Flexible design

 

bends to secure rollers in place, eliminating the need for pins or clips
Comfortable to sleep in

 

& can be worn day or night while air drying hair
Great for setting naturally

 

curly or wavy hair & adding volume to fine or straight hair
For all hair types & texture
Measures 10 inches long with 1.2 inches in diameter.
1. Take a section of slightly damp hair from the top of your head.  
2. Place the rod at the ends & tuck them as you begin rolling downward toward your head. 
3. Keep rolling until the rod is tight against your scalp, then bend ends to snap & secure in place.  
4. Continue with the next roller, then link it through the first roller before you snap it together to help them stay secure. 
5. Repeat the process until all rollers are in place; wear overnight or until hair fully dries. 
6. Remove, then finger tousle & rock your heatless curls or waves!