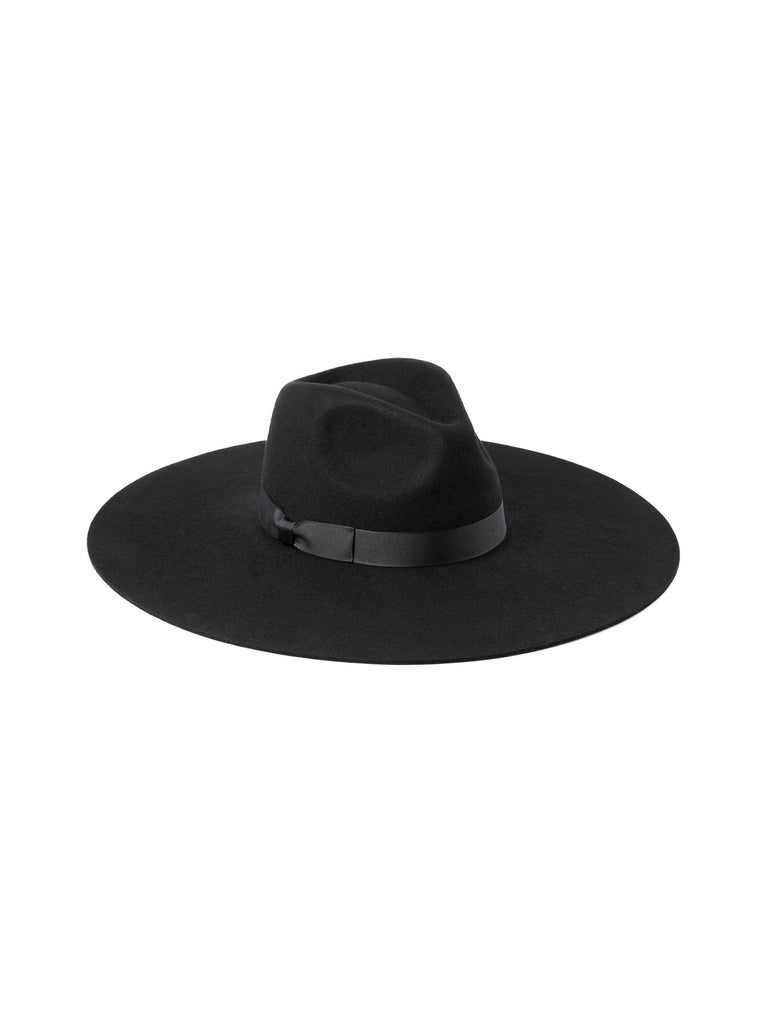 Montana Midnight Muse in Black
Montana Midnight Muse in Black
$149.00
FROM LACK OF COLOR: 
LOC after dark… Our Montana is the perfect wide-brimmed fedora style hat – ideal for slinking in an out of your favourite venue and invoking an air of mystery wherever you go. With a refined crown design that adds to any outfit, the Montana looks and fits better than ever before.
Black structured soft wool wide-brimmed fedora trimmed with black grosgrain ribbon.
This hat is crafted from 100% Australian wool, a completely natural, renewable and biodegradable fibre.
Brim measures 12 cm / 4.75".
Structured soft wool wide-brimmed fedora.
The highest achievable sun protective rating for fabrics, our UPF 50+ (Australian tested) hats offer unbeatable sun protection.
When cared for correctly, our delicate yet durable wool hats are designed to withstand the test of time.
See below our tips for caring for your new Lack of Color hat.
We recommend storing your hat in our hat boxes. This will keep your hat clean and preserve its shape.
Alternatively, store it on a flat surface and avoid hanging it on the wall to prolong your hat's life.
We do not recommend getting your LOC hat wet, if you do pat it dry with a towel.
Avoid prolonged sun exposure to minimize discoloration.