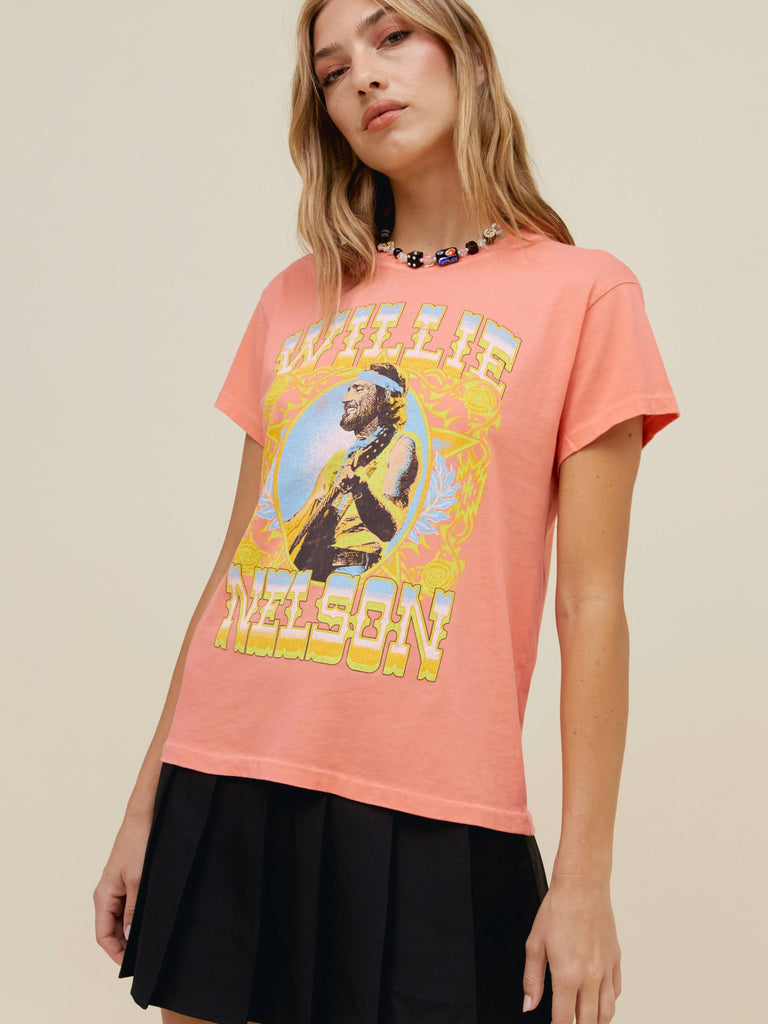 Willie Nelson Outlaw Country Tour Tee
Willie Nelson Outlaw Country Tour Tee
Sold Out
FINAL SALE
FROM DAYDREAMER: 
With a career spanning over six decades, an ovation is due for the living legend, Willie Nelson. A straight shooter whose name dominates all conversations about country sound, it's only right that an iconic portrait of Nelson in his heyday hits center chest. Leaving a profound influence wherever he went, fans follow the country star for his spirit of rebellion, raw talent and heartfelt storytelling. Inspired by his top tier talent and dedication to his country craft, a western inspired graphic lands on the back slapped with 'Outlaw Country' fit for the pioneer of the genre.
Made from 100% cotton, with a perfect hand feel and worn in look

Made from a heavier loose knit cotton jersey, the tour tee features an open feminine neckline and ultra flattering draped sleeve. With a length that shows off all your assets, this style is accented with classic vintage blind stitch

Made by your team of Daydreamers, right here in Los Angeles

Size small measures chest width: 19" length: 24"