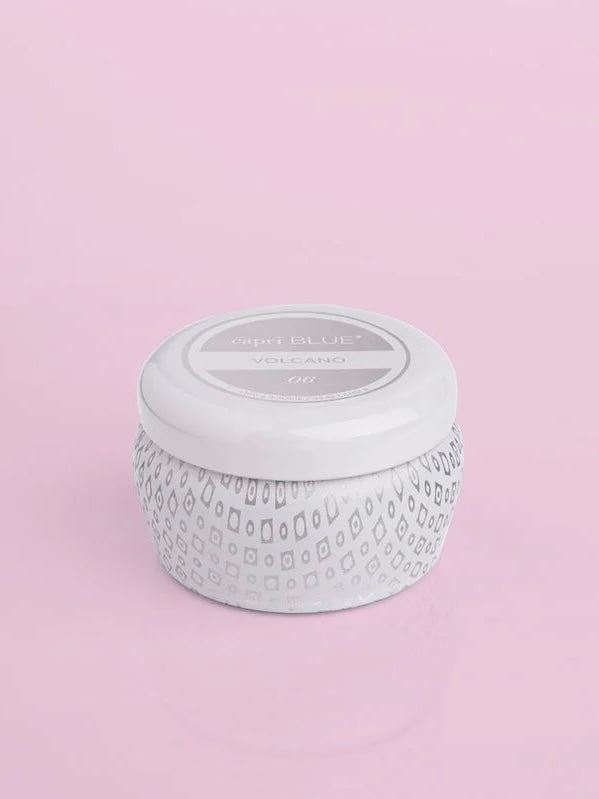 Volcano Mini Tin in White
Volcano Mini Tin in White
$14.00
FROM CAPRI BLUE: 
The Volcano White Mini Tin is packed with fragrance and cuteness. It's beautiful printed finish and Volcano fragrance will fit in any space, so it is perfect to take with you on-the-go!
Burn Time: Up to 15 hours
Dimensions: 1.75"h x 2.75"d
Weight: 3 oz
Your Volcano dreams have officially come true! These little lovelies are perfect for getaways, trial or if you want to take Volcano with you wherever your day may lead you.