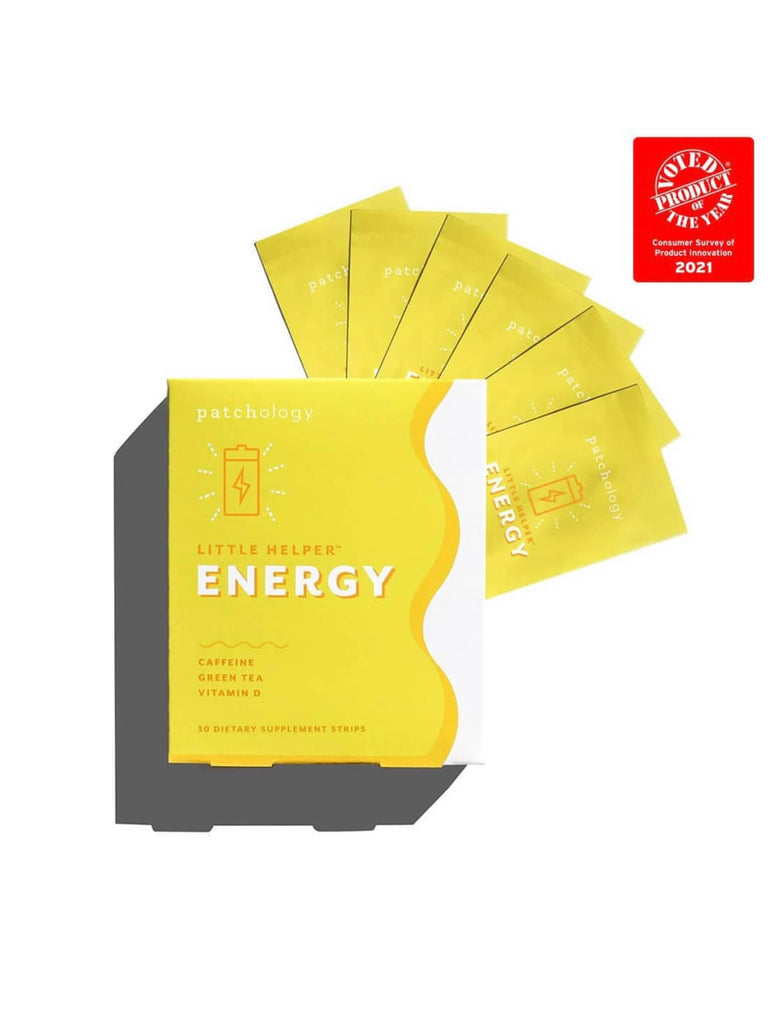 Supplement Strips: Energy 6 Pack
Supplement Strips: Energy 6 Pack
$14.00
FROM PATCHOLOGY: 
When coffee just won't do, these energizing supplement strips are the perfect substitute. A single strip is packed with 25 mg of Caffeine, 0.5mg of Green Leaf Tea Extract, and 25mcg of Vitamin D3. Combined, these ingredients give you a natural boost. So long, drowsy days.

Flavor: Tropical-Fruit
Vegan | Cruelty Free | Gluten Free
Caffeine: naturally improves alertness.*

Vitamin D: the sunshine vitamin, naturally produced by the body in response to sun exposure. fights fatigue and facilitates calcium absorption.*

Green Tea: antioxidant that works on damage caused by free radicals.*
* these statements have not been evaluated by the Food and Drug Administration. not intended to diagnose, treat, cure or prevent any disease.
Coffee isn't always the answer—trust us

Our Little Helper® Supplement Strips: Energy will put some pep in your step

Step 1: Take one strip at a time.

Step 2: Place the Energy strip directly on your tongue and let it dissolve.

Step 3: Wait to see how you feel after one strip. If you want to feel more of an effect, dissolve another strip on your tongue.

Step 4: Once it kicks in (within 5 to 15 minutes) skip the daily slump and boost your energy level.
warnings: consult a physician before use if pregnant or nursing, or if you have a medical condition.