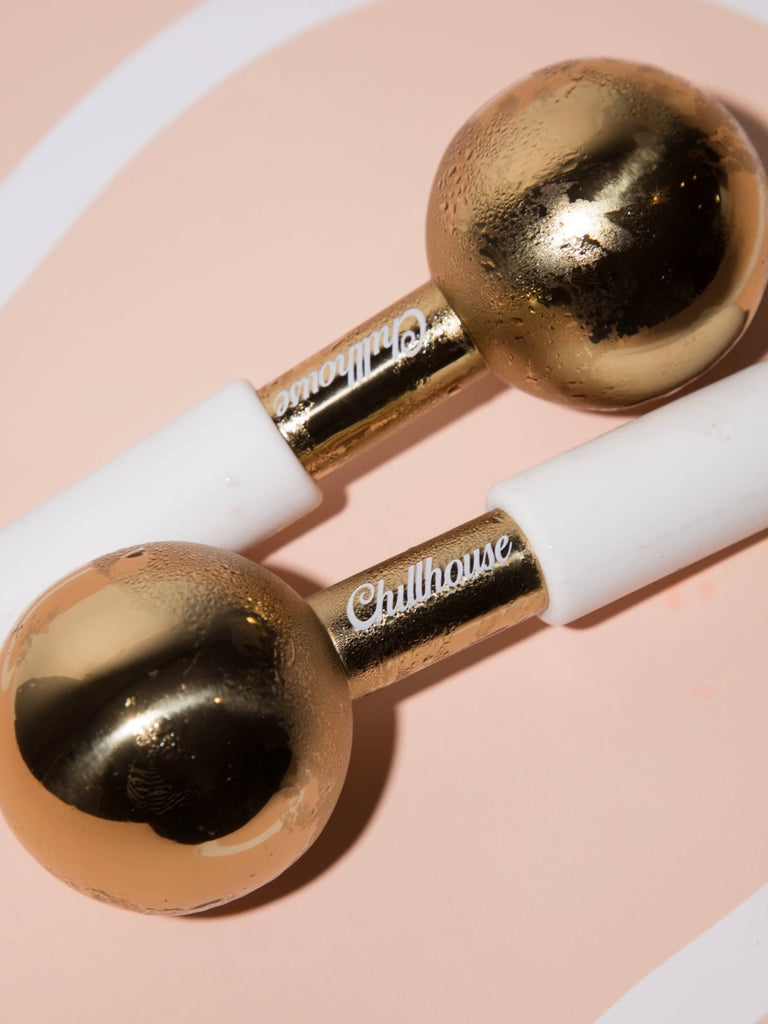 Chill Globes
Chill Globes
$50.00
FROM CHILLHOUSE: 
Globes were gone. Now they're gold. Chillhouse's newly re-launched best-selling ice massage facial tool.
How To Use: 
•Place Chill Globes in the refrigerator (32-40°F or 0-4 °C) for 10 minutes prior to use.
•Glide globes over the face in a slow gentle motion, giving extra attention to any areas with inflammation or redness.
•Use upward movements to lift and tighten.
•Use downward movements to encourage lymphatic drainage.
•Best results are seen when paired with a facial oil, serum, or hydrating mask.
•Repeat each movement 3-5 times for ice cold self-care. 
Benefits:
•Reduces inflammation, redness, and signs of under-eye aging.
•Stimulates circulation and exercises facial muscles.
•Promotes lymphatic drainage. Increases collagen and elastin production.
•Depuff, tighten, promotes elastin and collagen production, circulation, etc. 
•Set of two stainless steel globe facial massage tools.