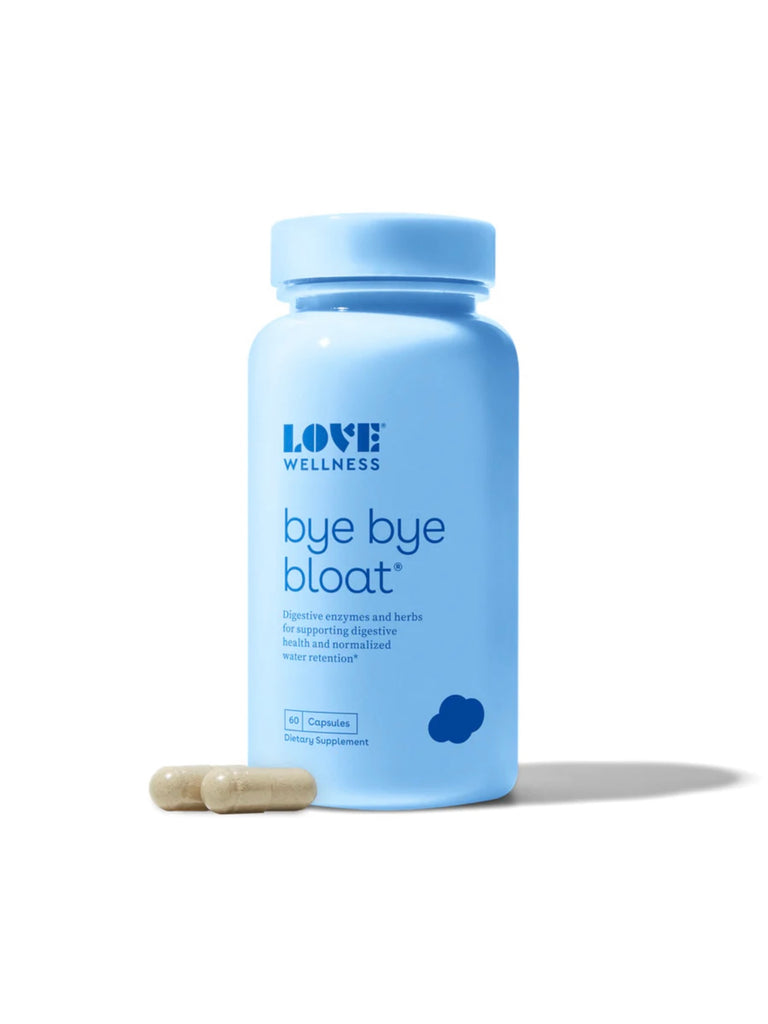 Bye Bye Bloat Supplement
Bye Bye Bloat Supplement
$34.00
FROM LOVE WELLNESS: 
Digestive enzymes and herbs to support bloat management.*
HOW IT WORKS
Get bloating relief fast with digestive enzymes, organic fennel, dandelion root, and fenugreek.*

Promote healthy digestion, ease hormonal or food-related discomfort, and manage excess water weight.*
Take 1 or 2 capsules after a meal or before bedtime. Do not take more than 4 capsules in one day.