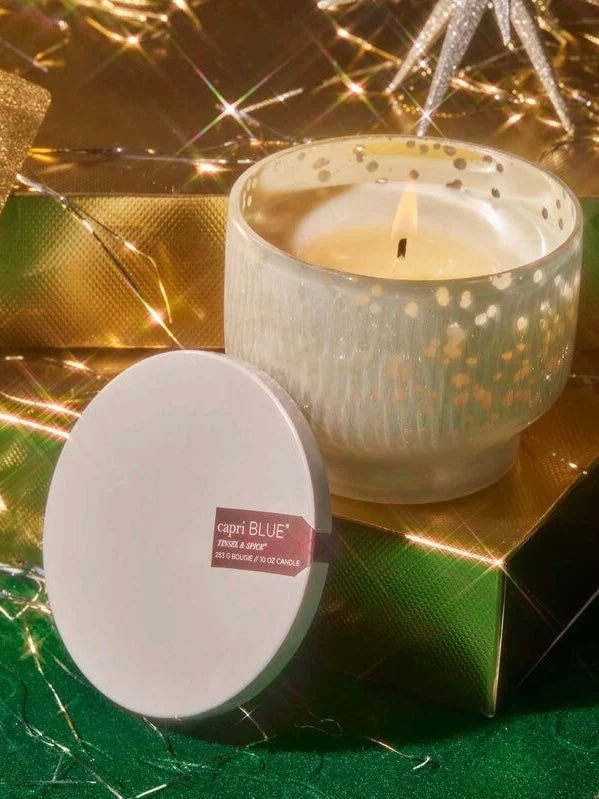 10oz Tinsel & Spice Mercury Etched Inverted Jar
10oz Tinsel & Spice Mercury Etched Inverted Jar
$32.00
FROM CAPRI BLUE: 
Another round of Holiday Mercury, anyone? Set the mood for your holiday party with our Tinsel & Spice Holiday Mercury Inverted jar. This petite candle features a mercury pearl etched finish and will fill your space with spicy notes of juniper berry, cinnamon, clove with a twist of orange mandarin, vanilla and forest woods. Cheers!
Burn Time: up to 50 hours
Dimensions: 3.16"H x 4.05"W
Weight: 10 oz
Cheers! Our Holiday Mercury collection will put you in the perfect mood for a festive party. Each fragrance is available in a mercury pearl etched finish and is topped with a white gold lid. Differentiated by a metallic foil label, you can pick your fav holiday fragrance and ensure you get this stunning design.